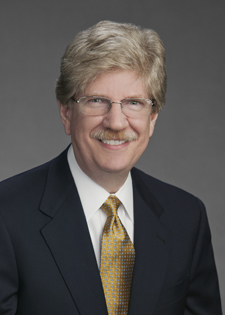 David Duerr, P.E. is president of 2DM Associates, Inc. He entered the specialized heavy rigging and transportation industry in 1974 in the employ of Hoffman International, Inc. and has since worked for VSL Corporation, Williams Crane & Rigging, Inc., and McDermott International, Inc. Mr. Duerr founded 2DM Associates in 1986. Over the years, he has provided engineering services for a wide variety of lifting and transportation projects in industries as diverse as power generation, manufacturing, petrochemicals, medicine, defense, the space program, and high-energy physics research. Mr. Duerr currently serves as vice chair of the American Society of Mechanical Engineers (ASME) BTH Standards Committee, Design of Below-the-Hook Lifting Devices, as a member of the ASME B30.1 Subcommittee (Jacks, Industrial Rollers, Air Casters, and Hydraulic Gantries) and the B30.20 Subcommittee (Below-the-Hook Lifting Devices), and as an alternate on the ASME B30 Main Committee. In 2004, he served on the Specialized Carriers & Rigging Association (SC&RA) Telescopic Hydraulic Gantry Task Force.
In the summer of 2012, Mr. Duerr was awarded the ASME Safety Codes and Standards Medal in recognition of his work as chair of the BTH Committee from 2006 to 2012 and for publishing works that further promote safety codes and standards. This year marks the 25th anniversary of this award, which is given annually to recognize individuals who have contributed to the enhancement of public safety through the development and promotion of ASME codes and standards or the ASME safety accreditation activity.
Mr. Duerr holds a bachelor's degree in architectural engineering, a master's degree in civil engineering, and is a licensed professional engineer in nineteen states. He is a member of the American Society of Civil Engineers, the American Society of Mechanical Engineers, the Society of Automotive Engineers, and the American Council of Engineering Companies. He is listed in a number of biographical references, including Who's Who in America and Who's Who in Science and Engineering. Mr. Duerr has published numerous papers on heavy lift engineering and transportation engineering in industry magazines and professional journals, has given talks at construction industry conferences around the country, and has presented lectures at the University of Houston and the University of Wisconsin.
Click here for a complete curriculum vitae. Adobe Acrobat Reader is required to view this file.